The Department's residency, fellowship and post doctoral fellowship programs continue to shine, reflective of our commitment to education. Telepathology has a central role in our teaching, patient care, research, and outreach  serving rural Arizona. With a strong commitment to tertiary patient care, we provide diagnostic support in transplantation pathology and provide advanced diagnostic services for cancer prevention and treatment.
The Department of Pathology Stands Against All Forms of Discrimination and Inequality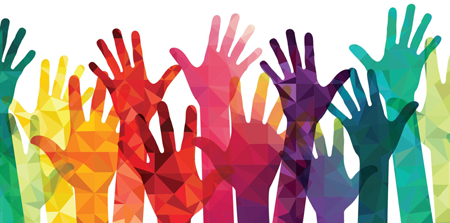 The Department of Pathology is deeply committed to realizing the vision of social justice and equality for all, both nationally and globally.  We stand in solidarity in denouncing the tragic deaths of George Floyd, Tony McDade, Breonna Taylor, Sean Reed, Ahmaud Arbery, and countless others before them whose lives that have been taken because of racism. We also recognize the unfair deaths in Native American, Black, and Hispanic communities due to lack of access to adequate health care in the time of COVID. We stand with our lesbian, gay, bisexual and transgender students, trainees, colleagues and patients.  We condemn all forms of discrimination and inequality and will work with the faculty at the University of Arizona to help create a welcoming, supportive and inclusive environment for all students, residents, fellows, faculty and staff at the Arizona Health Sciences Center. 
Our department is focused on health care delivery, research and teaching.  We strive to continuously adapt to the medical needs of the patients we serve in our unique, multicultural southwest environment. By bridging basic science and clinical medicine, the Department of Pathology is distinctively situated to address important unmet clinical needs and to influence patient care and health care policies in Arizona and beyond. As an example, we recently developed innovative COVID-19 testing platforms for the students, faculty, and employees of the University of Arizona as well as the people of the State of Arizona. We are committed to continue to support and encourage the work of our faculty, residents, and fellows who are working to eradicate health disparities and improve the health and wellness of diverse communities. 
---